Profile for
Overseer Dwight Davis
Current location: Latitude: 36.084068 Longitude: -79.763477


Member Since: January 31, 2018
Address
Private
Phone
Private
Birthdate, or Organization founding date
10/03/2004
Email

Organization type
Individual
Description/Profile/About
Overseer Dwight Anthony Davis

Born May 26, 1958, a native of Greensboro, NC, Pastor Davis was educated in the Guilford county school system. He is a multi-talented and anointed man of God. Pastor Davis has been afforded the opportunity to serve in many facets of the gospel ministry including but not limited to; musician, minister of music, soloist, workshop facilitator, and choir director. By the grace our Lord and Savior Jesus Christ, on
November 5, 2017, he was appointed as Overseer Dwight Anthony Davis in an ordination/consecration service by the Presiding Prelate Bishop Ralph Donnie Graves of Deliverance Temple Restoration Ministries, Inc., Raleigh, NC.

In 1995, Pastor Davis founded "New Faith Interdenominational Church", Greensboro, NC. This church was located in a high crime area in the city and Pastor Davis gained city- wide recognition by providing a powerful spiritual presence.
Pastor Davis served as minister of music at Emmanuel Baptist Church in Winston Salem under the pastoral leadership of Rev. Dr. John Mendez a leading local and national civil rights activist. He hosted the first Choir Day in 2001 with gospel legend, Dorothy Norwood and the mid- year planning session for Edwin Hawkins Music and Arts Seminar. He coordinated workshops featuring Dr. Shirley Berkley of Washington, DC, treasurer of the GMWA and Rusty Watson of Love Fellowship COGIC, Oakland, CA. He has performed at the awards banquet for Omega Psi Phi fraternity, in Winston- Salem, the NC and Duke University Alumni Chapter, respectively. He also performed at the National Quartet Convention in Birmingham, AL with gospel recording artist "The Napper Singers" and other gospel greats.
Pastor Davis is extremely involved in community services. He has performed for the annual Martin Luther King Day celebrating at Babcock Auditorium at Wake Forest University for 5 years featuring Congressman Mal Watt, Senator John Edwards, and Father McDermott and an additional 4 years at Forsyth Medical Center. Pastor Davis has performed the national anthem for the Warthogs opening season in 2003 and "The Lord's Prayer" at the swearing in ceremony of Justice Loretta Biggs of NC Court of Appeals. Additional musical contributions pertaining to community outreach include performing for the Winston- Salem Alzheimer's Association, North Carolina Medical Association at Sci- Works and the Hope Society at Brindle Auditorium at Wake Forest University. He is a member of the NC Organist Guild, the GMWA, and the Love Fellowship Music and Arts Seminar. His international travels began in the early 80's with an extensive tour of Europe, Italy, Israel middle east and etc.
Pastor Davis is also an entrepreneur, being known as the hat king in Winston – Salem, NC, he is the proud owner of DAD's hats and Accessories. Pastor also is sole owner of Davis limited, Inc whose sole function is to provide housing for the less fortunate. In partnership with Curtis and Val Canty at New Faith Productions. Pastor Davis is a national recording artist, lyricist and producer. His accomplishments include recording in 2003 live at Emmanuel Baptist church "Anything Can Happen in a New Faith Moment". In 2014 Pastor co-authored, produced and recorded a gospel single by Richard Headen entitled "My Prayer."
Pastor Davis passion for outreach community service has exploded within the walls of this church. Pastor Davis has choreographed several ministries for the less fortunate. He has orchestrated several needed based community outreach programs at Progressive New Faith Fellowship Baptist Church. Thanksgiving Drive to feed a family of 4 to 200 families in 5 surrounding counties. Back to school drive, giving away back packs and school supplies in 2 surrounding counties, toiletries to the elderly, breakfast supplies to the elderly, and hot nutritious meals to the homeless, along with our new prison ministry, as well as our Toy Drive for children at Christmas.
Pastor Davis along with a local print shop donating thousands of new assorted tee shirts for children and adults. He engineered with his persistence and perseverance the delivery of donated jeans, jackets and shirts also for those in need even during Hurricane Harvey. Not to mention the infamous panty at his residency that a telephone call will deliver bags of nonperishable foods.
He currently serves as Pastor of Progressive New Faith Fellowship Baptist Church, 880 Huffman Street, Greensboro, NC, founded in 2004. He is truly a man of God that lives what he preaches, what he teaches, and what he sings about.
Overseer Dwight Anthony Davis is featured in the www.Blupela.com, as the featured light in Spotlight of the World.
What would you do to change the world?
As we look at the world today, healing starts with self. God created everything, therefore God is our healer and provider. It is in that where we create healing and change. We all have the fundamental desire to create an ideal world, where everyone is healthy, happy, and free of suffering. We have to educate more on healing and forgiving which gives the tools to help people move forward, learning the word of God and being able to create change among Christian's as walk more upright in to bring about positive change. The habitual tendency we all have is to look around us, find out what's wrong with the world, and then try to "fix" it. This is what I consider to be a miracle. Every time I forgive myself, I create more space for love, happiness, and world change. While forgiving ourselves, on its own, won't end global suffering or create world peace, creating peace within will better enable us to find and enact solutions to the larger problems we all face. Healing myself creates a ripple affect across the universe, allowing me to help others heal, creating a changed and healed world. I love outreach ministry, in that ministry I teach that we all have to work together to become one to bring about a change in our community, but we just cannot stop there. We have to learn to allow God to be God, spreading the gospel around the world as well as in our own neighborhood's. Are we our brothers and sisters keeper? YES WE ARE.
This is a place to sing your song and let your voice be heard. Define Coo
Created Initiatives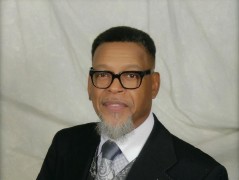 Humanitarian Aid
Welcome to Progressive New Faith Fellowship Baptist Church Outreach Ministries:
Overseer Davis loves God, people and more so helping people first. His vision for helping people goes far outside the walls of Progressive New Faith, he reaches as far as he can to be about our Father's business. How can we love God and not reach out to help someone that is in need? We do know the answer to that question because we are out to save as many souls for Christ and help people know who Jesus is by the way we live and reach out.
Our ministries include:
Lending-A-Helping Hand - (which is feeding the Homeless)
(Preparing food at the church and some members even at their homes come together to feed the homeless that are out on the streets.) We gave out hats, gloves and socks to those who were in need to help keep them warm for winter months.
Elder Care Ministry (for the Nursing Homes)
(Visiting nursing homes or rest homes to pray, have bible study or just spend time with those mostly who do not even have families. To bring treats for them to bring smiles on their faces.)
Nursing Home Toiletries
(Bags of daily items that they may need.) (Lotion, brush/comb sets, tissues, deodorant, powder, lip brim,) Also for the winter months we give gloves, hats and scarf sets.
Food Bank (food to help those in need)
Close to 3,000 lbs., of food Overseer picks up so that we fill up the cafeteria so that members, families from all over can come and be able to take food home or help someone who may be in need.
Back-To-School Drive
Each member is asked to donate, paper, pencils, backpacks, glue, scissors, all that children would need for class and we take it to surrounding counties to give away to families less fortunate.
Thanksgiving Drive
(Close to 200 Dinners given to families) The church prepared 200 bags of food like: a turkey, dressing, cake mix, jiffy mix, corn, green beans, sweet potatoes, sugar, cooking oil, a few other items to help complete a wonderful Thanksgiving Dinner for a family in need. We were able to help Guilford county and others as well.
Elder Care Breakfast Basket
A basket with grits, bacon, sausage, can biscuits, eggs, butter, dessert. To help our elderly people with extra food for the month. [We also have had Elder Breakfast Saturday - which the culinary cooked and the elderly come in and have breakfast.]
Prison Ministry
Our prison ministry consist of visiting the prison to have bible study or a service there. Just because men and women are locked up doesn't mean they are to be left out. Sharing the word of God is a chance for healing and giving them another way of surviving.
Women's Ministry
All the women at the church coming together to talk about anything and everything. Joining together to encourage the younger women in being more productive in our communities and sharing the word of God. Giving women the chance to learn more and being the woman that God has called us to be.
Toy Drive for Christmas
The church collects toys for children for the schools and names that have been given to us by members of the church. We teamed up with the Ronald McDonald house to help those kids in need as well.
Men's Ministry
Men in the church coming together to form a bond of strength and learning from each other. Be the men that God called us to be, teaching how to treat women and being leaders.
This year we became sponsors for the Sickle Cell Foundation thanks to the Youth of PNF Family. We are also a sponsor of the Ronald McDonald House.
Overseer Davis has progressed toward the mark of excellence, we thank GOD for our leader.
THIS DEDICATED PAGE IS TO RAISE FUNDS SO WE MAY CONTINUE IN HIS WORK. PLEASE CONSIDER GIVING YOUR SUPPORT AND COME AND JOIN US IN THE GRACE AND LOVE WHICH IS YOURS AND FOR ALL!
PLEASE CONSIDER GIVING US YOUR SUPPORT TODAY. ONLY TWO SIMPLE STEPS REQUIRED. FIRST, REGISTER YOUR NAME ON THIS NETWORK BY CLICKING THE REGISTER BUTTON IN THE UPPER RIGHT HAND CORNER, AND SECOND CLICK THE BLUE SPONSOR TAB ON THE LEFT SIDE OF THE PAGE TO PLEDGE YOUR SUPPORT. PLEASE CONSIDER HELPING TODAY. MAY THE LORD BLESS YOU IN KIND.
YOU MAY ALSO SUPPORT OUR MINISTRY BY PURCHASING ONE OF THE MINISTRY'S BOOKS OR BY PURCHASING OVERSEER DAVIS'S CD. LOOK FOR THESE ON THE LEFT SIDE OF THE PAGE UNDER 'FROM THE HEART' BECAUSE WE KNOW YOU ARE GIVING FROM YOUR HEART TO HELP CONTINUE IN THE LORD'S WORK

1

Feb 4, 2018
Funded: 0 $0.00
Created Light on the World Spotlights
Created Planet Sanctuary Spotlights
This user has not yet created any Planet Spotlights.
Created Light of Culture Spotlights
This user has not yet created any Culture Spotlights.
Sponsored Initiatives*
This user has not sponsored any initiatives, or has sponsored all initiatives privately.
*Initiatives sponsored privately, if any, will not be shown.
Lifts (Votes)*
*Private Lifts, if any, will not be shown.
Connected with*
No one has connected with the user yet, or all the connections are private.
Connections from*
*Private connections, if any, will not be shown.
This user has not made any comments.