MY WORK IS HAVING IMPACT BACK IN AFRICA:
(My Brain Is a Lab for Projects To Impact In Africa.)

Students of Master's 2 at the Institute of Fine Arts in Foumban - Cameroon.
Whether it is the Art, Human Rights or Mediation to free many from prison for demanding Equal Justice, wild ideas I started in my studios or in my wild mind alone are paying off.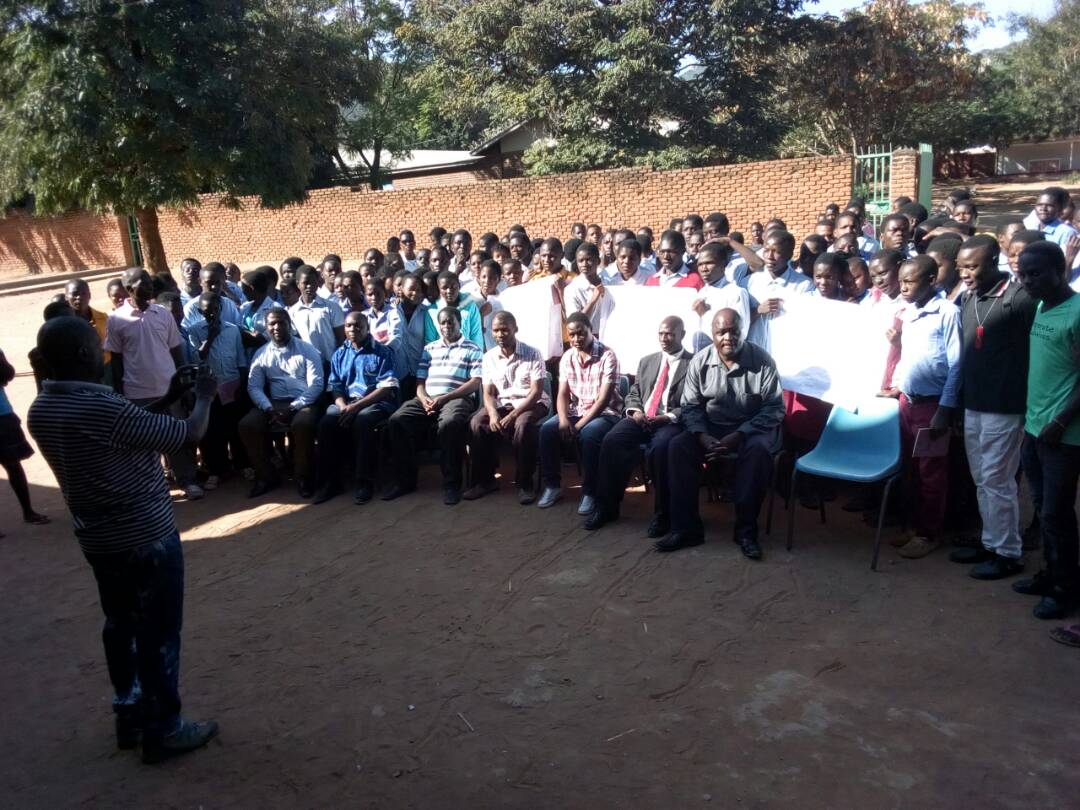 Moir Walita the community organizer in Malawi talking to the students of the schools he supervises.
This week, in the small Republic of Malawi, one of the few countries in Africa to have elected a female president, my philosophy and vison is being taught this semester... The documentary films portraying my artistic endeavors and social justice project are the main topic in 7 Girls' Schools and 1400 students in the Rhumpi District in the north of Malawi.

Issa talking to the crowd in his village, Nditam before a football match
Brother Moir Walita, the community leader who supervises the schools, was invited to New Mexico in 2016 to bring awareness and collect funds for his cause - "building girls bathrooms in schools" to avoid early marriages and premature pregnancies. Moir believes girls should have education first.
One of the Issa's projects (Water for Social Peace) won the 2012 Global Rotary Peace Award in Berlin- Germany.